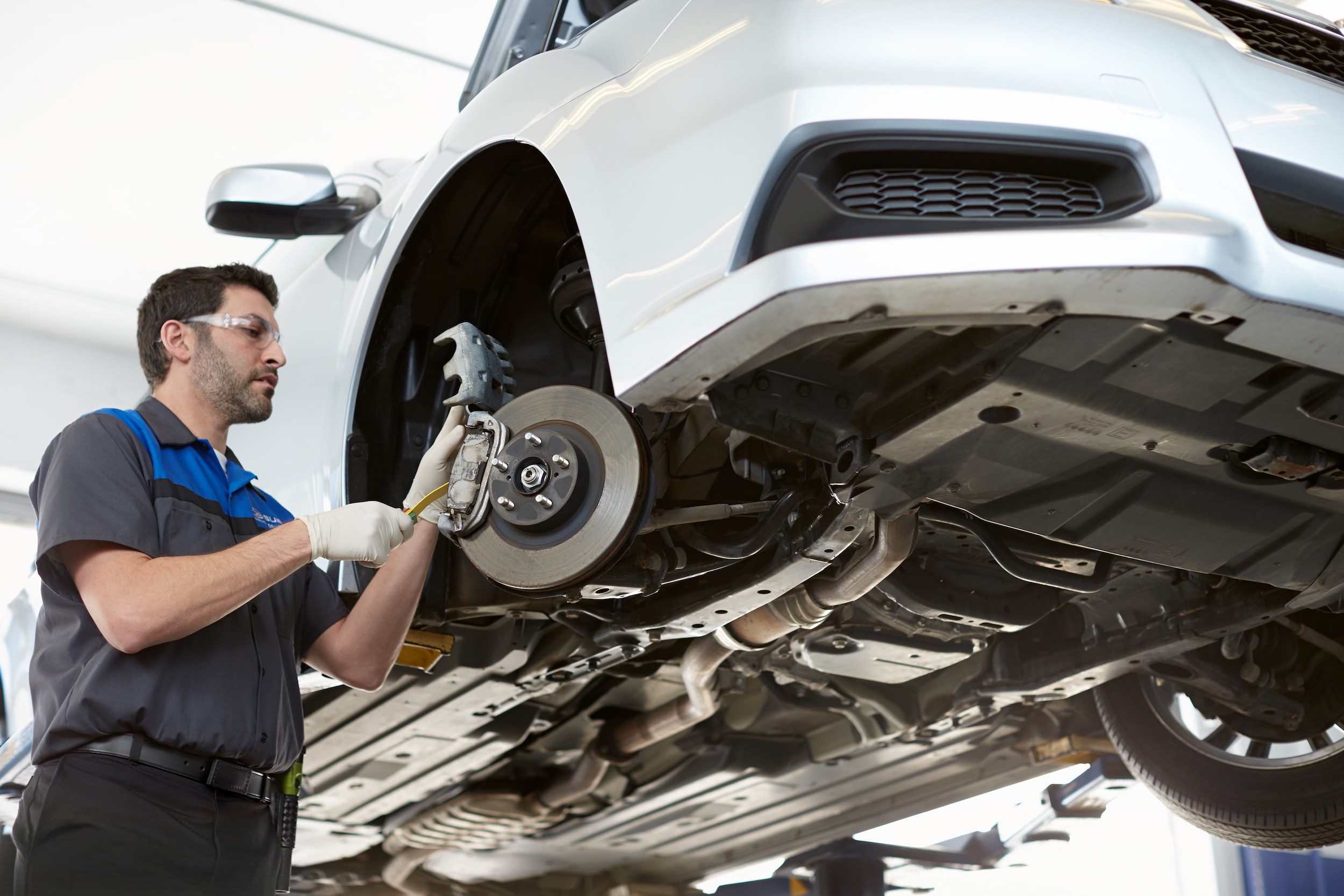 The winter has finally come to a close in Brattleboro, VT, and that means that warmer weather, hot days, and long nights await. We are sure that you have a long list of summer plans that you can't wait to tackle, but what comes first is ensuring your vehicle can get you there safely.
The winter months are tough on your vehicle. Your car, truck, or SUV has to work overtime in the winter to perform up to your standards and cruise through sleet, snow, and over ice. As the snow melts away your vehicle is due for its seasonal repairs.
Here at Subaru of Keene, our team of certified-trained technicians is ready to get your vehicle ready for the summer and fix any issues that were caused this winter. Now is the time to schedule your next appointment before your schedule get too crazy doing things you love in Peterborough, NH.
We know that having your vehicle serviced might not be at the top of your to-do list, but we ensure you'll be happier knowing it's taken care of and your vehicle is running at optimal efficiency and performance with safe and up-to-date parts.
Our Subaru service center is open to serve you today! Don't wait! Take advantage of our available service promotions on seasonal services to save big! The longer you wait, the more damage you risk occurring, which could cost you far more down the road, so by taking care of issues now, you can drive off the lot with more money in your pocket and more peace of mind.
Summer Services Near Rindge, NH
Here we have laid out a few of the key services you should have performed before this summer in Winchendon, MA.
Oil and Filter Changes
Your oil works extra hard during the winter to keep your engine clean. Because your oil is working with higher demands, it will likely need to be changed at the end of the season. Your oil keeps your engine lubricated, and dirty oil can't do this properly. Having your oil changed is quick, and we'll make sure your filters are clean as well. Clean oil means a high-performing engine.
Check Your Fluid Levels
The winter months can lead to lower fluids in your transmission, steering fluid, coolant, and windshield wiper fluids. Bring your vehicle in to have your fluids checked and toped-off if needed.
Tires
You'll need to have your tires changed before summer if you still have your winter tires on.
Winter tires are specifically designed for colder weather and slippery road surfaces. Summer tires are made to perform on hot pavement. If you need a new set of tires, we have a large inventory to browse through top brands. We will also align your tires and ensure the tire pressure is right where it needs to be.
Test Your Battery
Because the summer heat speeds up the process of fluid loss, your battery has the potential to leave you without power. There are a number of causes for battery failure, so you must check the life of your battery so your engine will start every time you turn the key.
Inspections
We offer full inspections on your vehicle to look over all belts and hoses, brakes, systems, and materials. Upon your next service visit, you can request a full inspection for added peace of mind.
We are located just a quick drive from Bennington, VT, and are ready to get your vehicle ready for your next summer road trip.
?