Find New and Used Subaru Vehicles near Brattleboro, VT at Subaru of Keene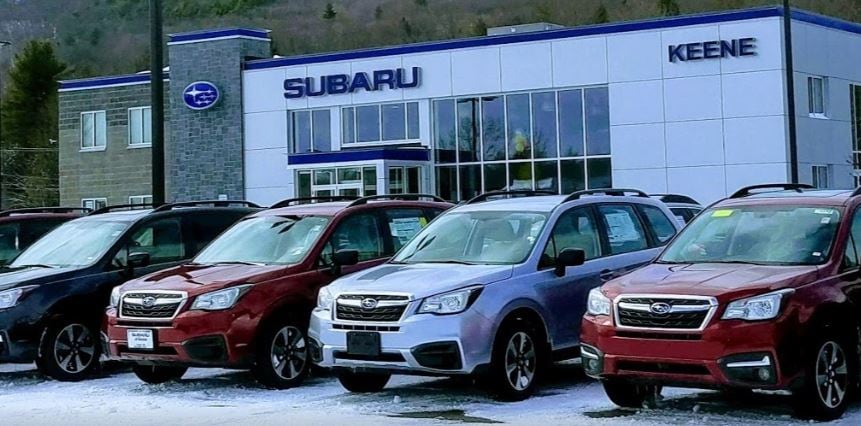 If you are in the market for a Subaru in Brattleboro, VT, you are likely in the middle of some intense research to find the most complementary automotive option for your needs. In an effort to help you with your purchasing decision, and to provide you with enough information so you feel confident about making said decision, our team can expound upon the vehicles in our inventory, and why they may be a good option for you to pursue!
A Plethora of New and Used Subaru Vehicles
Here at Subaru of Keene, we pride ourselves in our extensive selection of Subaru vehicles. We know that every driver needs something different, and we aim to help match you with a complementary vehicle. Need a lot of interior spaciousness, cutting-edge safety features, and great fuel efficiency? Check out the Crosstrek! Do you want something sleek, confident, and modern? The Impreza is always a good choice. Want something sporty, speedy, and flashy? The WRX is a great choice! And don't forget classics that come with the reliability and safety the Subaru name is known for: the Legacy, Forester and Outback. The bottom line is that we are here to help you in your search for a vehicle, and we have a wide array of vehicles that can fit the bill.
If you are looking to save some money on your purchase, we also have an extensive used vehicle inventory. You can save thousands of dollars on high quality, top-notch Subaru vehicles, all of which are safe, reliable, and held to high standards of quality. Essentially, used vehicles are an incredible way of getting more bang for your buck.
Want to See Our Vehicles for Yourself?
We know that searching for a vehicle can seem like an arduous endeavor. That is why our team of automotive experts is here to help you in any way they can.
If you would like to learn more about our new, and used, Subaru vehicles, or if you have any immediate questions, please feel free to stop by Subaru of Keene. We are located conveniently in near Brattleboro, VT.