The 2023 Subaru Love Promise Customer and Community Commitment Award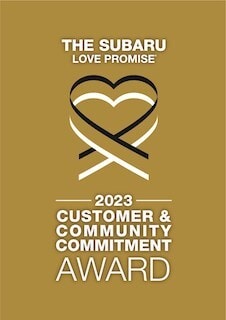 We've been nationally recognized for our dedication to our customers, our community, and the Subaru Love Promise.
We're honored to receive the 2023 Subaru Love Promise Customer and Community Commitment Award. This award nationally recognizes elite Subaru retailers who provide an exceptional customer experience at every interaction with Subaru. These retailers have also demonstrated an outstanding commitment to supporting passions and causes in their local communities in important areas such as the environment, community, health, education, and pets.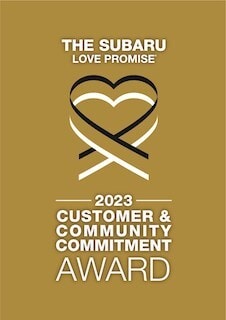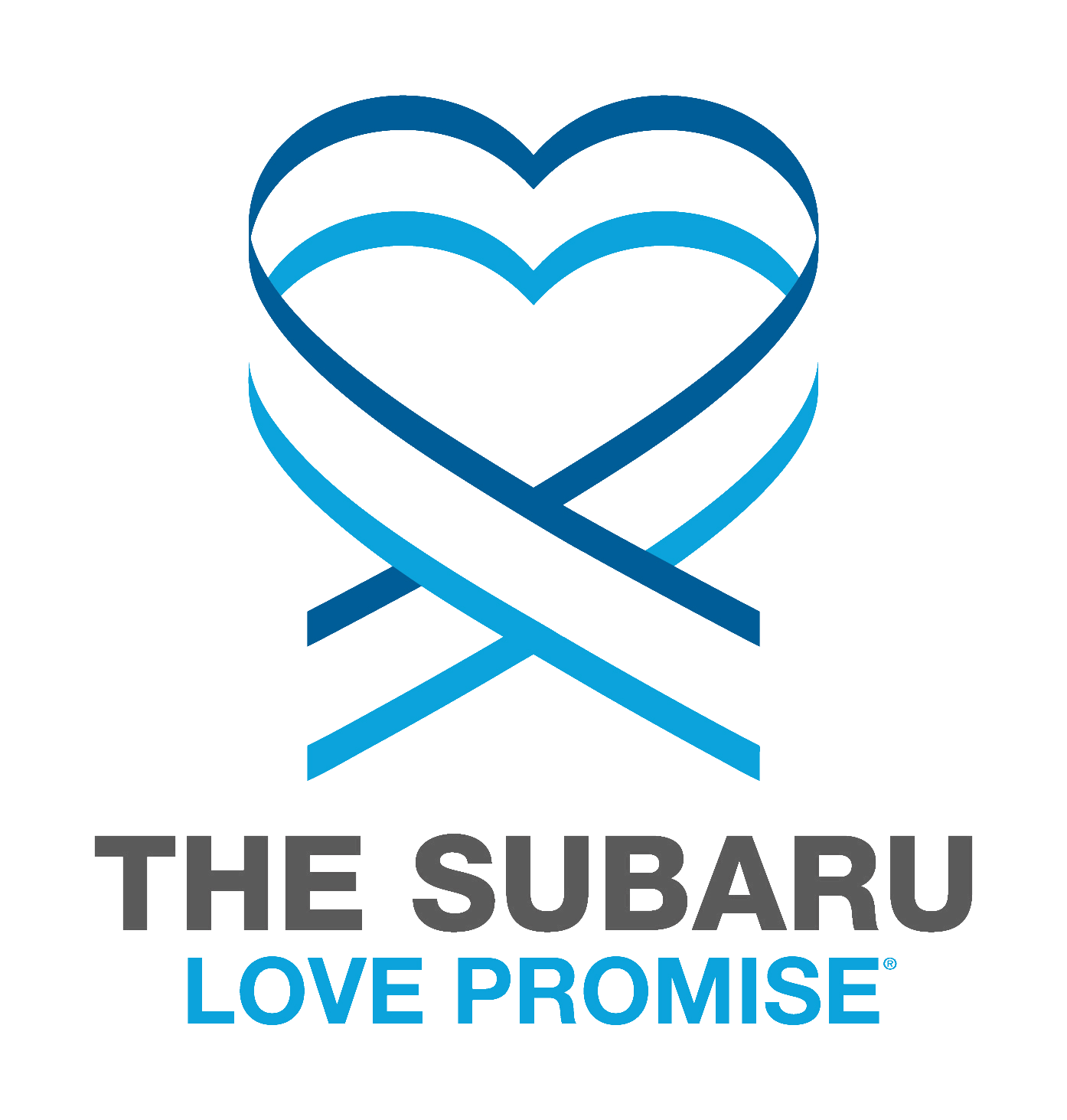 What is the Subaru Love Promise?
Subaru and our retailers believe in making the world a better place and the Subaru Love Promise is our vision of respecting all people. This is our commitment to show love and respect to our customers and to work to make a positive impact in the world.
How is Subaru of Keene dedicated locally to the Love Promise?
Our Love Promise can be seen in various partnerships with local charities and non-profits. We're grateful for the opportunity, not only to be a part of our community, but to serve it as well.
Keene High School Auto Program
Keene Community Kitchen, Hundred Nights
Monadnock Family Services
Love Promise Stories from Subaru of Keene
Subaru and Subaru of Keene believe in making a positive impact on the communities in which we live and work. We uphold that belief through our Love Promise Community Commitment. Every month, we select inspiring stories from customers and partners from around our area who strive to support our collective commitment and feature them here
Always there. - Colleen M
The team at Fenton Family Dealerships is always ready to help when we need them. Scott and his crew will pull together a group of volunteers at the drop of a hat, any time we ask. For the last six years, they have assisted our Y with fall clean-up, spring sprucing up, and our annual summer shut down. They have enthusiastically helped us move heavy fitness equipment, assisted with deep cleaning and maintenance projects, and pretty much just jump right into any task we ask of them. They are just amazing! We are eternally grateful for our partnership with Scott and Fenton Family Dealerships!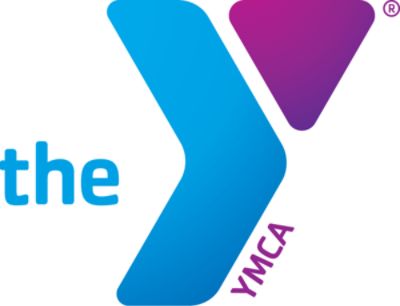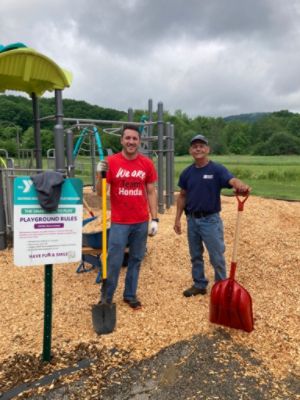 ---
FEEDING TINY TUMMIESFeeding the tummies and the minds of the next generation, one child at a time. - Jennifer D
Feeding Tiny Tummies was established in 2017 this program served approximately 35 families and has grown to over 2500 families in 29 locations in 2023, and we continue to grow daily. We work with local schools, Head Starts, Day Cares, and housing complexes, in Cheshire & Sullivan County, to provide meals to children over the weekends, breaks and summer when away from school. The effects of hunger in the classroom are, inability to concentrate, poor academic performance, behavior problems, physical, dental and mental health problems. We have 21 volunteers that pack, sort and deliver the bags to each location. We are a one stop shop location, caring, welcoming and non-judgmental atmosphere. We offer open hours to the community to come and receive food when they are in need. We also provide assistance, support and resources to anyone needing help. The families and children that rely on the nutritional resources coming from Feeding Tiny Tummies are truly fortunate to have this facility in our community, and we thank Subaru of Keene for their amazing support and for recognition our program.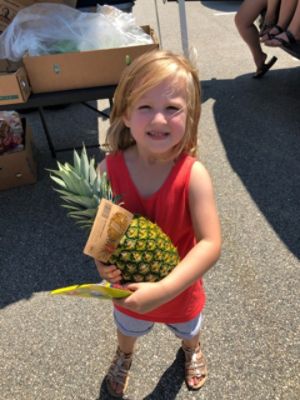 ---
2023 Golf Tournament - Peggy H
The 31st Annual Fenton Family Golf Tournament held on Monday, June 6th was another great success with a day of golf, camaraderie and generosity to The Community Kitchen. The golfers and sponsors alike provide overwhelming support to us and to our mission to provide nutritious meals and groceries; to educate and empower our guests, community and partners; and to be a leading advocate to strengthen food security in the Monadnock Region. We will be celebrating our 40th Anniversary this year. Thanks to the Fenton Family Dealerships and Subaru of Keene, this annual event has been an amazing and consistent part of our fundraising efforts and continues to be our largest fundraiser of the year. This year's tournament raised $59,886.22; which will provide 17,139 meals to individuals and families throughout the Monadnock Region! Thank you to everyone who made this year's tournament such a success; including the golfers, many who traveled from outside of NH to join us, the sponsors, the golf committee, prize donors, our wonderful volunteers and especially Subaru of Keene and the Fenton Family. Their commitment to the community is an amazing tribute to them and continues to provide much needed help and resources to area non-profits.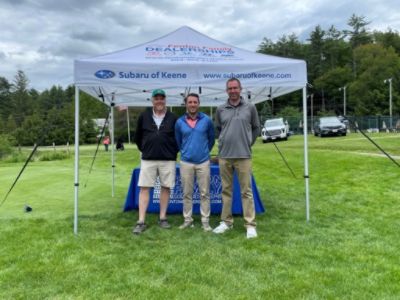 ---
Supporting the LGBTQ+ population in Keene - Adam T
The mission of Keene Pride is to promote the visibility of LGBTQ+ people in the Monadnock Region, create community-building programming, and develop a coalition of services, organizations and businesses that embrace and serve the LGBTQ+ population. We would not be able to do this without the generous support of local businesses like Subaru of Keene. Because of their sponsorship of Keene Pride we are able to offer free and reduced costs to community and educational events all year long, as well as youth programming, which is crucial to our mission. In 2023 we have planned over 30 events! As a 501©3 non-profit we rely on the support of the community and it would not be possible without local businesses like Subaru of Keene and the Fenton Family. We are lucky to have them in our community.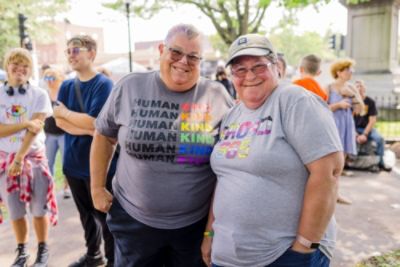 ---
Keene SwampBats Baseball Camp - Kevin W
The Keene SwampBats are a summer collegiate baseball franchise playing in the nationally renowned New England Collegiate Baseball League. We are committed to cultivating a "community wrapped in baseball" by providing the region's premiere family-friendly summer entertainment. As a nonprofit organization, we rely on the support of community partners like Subaru of Keene, who have supported the SwampBats since our inception in 1997. Each summer we are proud to put on two weeks of youth baseball camp, encouraging boys and girls ages 5-12 to get outside, get active, and improve their baseball skills. Subaru of Keene is committed to the children of the Monadnock Region by providing scholarship funds to allow us to make baseball accessible to all children, regardless of economic background. It is an amazing gift - our young athletes thank you!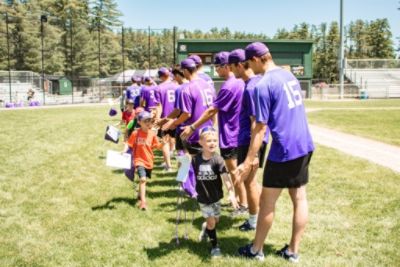 ---
Subaru of Keene Helps Honey Bee Hollow! - George T
In NH, especially in our area of the state, reliable and affordable childcare is hard to come by. Not only are there very few options, but there are waiting lists at most of them. Honey Bee Hollow opened in 2022 and has been trying to offer affordable, stable and educational childcare to local families. In order to continue to grow and provide support for local children, Honey Bee needed to apply for and obtain 501c3 status. This application is lengthy and comes with a fairly expensive filing fee. Subaru of Keene stepped up to the plate and donated the funds needed to complete the application. Although it may seem insignificant to some, the ripple effect of this donation will go on forever! The families and children that rely on the caregivers at Honey Bee are truly fortunate to have this facility in our community, and we thank Subaru of Keene for their help.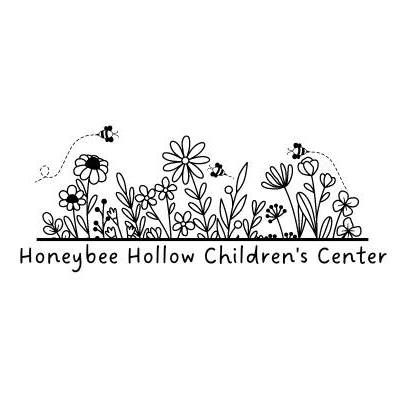 ---
Subaru Share the Love® 2023 Campaign has BIG Impact - Patty F
Cedarcrest Center provides care to infants, children, and young adults with complex medical and developmental needs from NH, VT, and ME. We are so grateful to have the support of Subaru of America and Subaru of Keene to help us ensure the highest quality of care, therapies, education, and recreation. Funding from the Share the Love campaign will support therapies that are not otherwise supported, staff support for experiential learning and field trips, specialized medical equipment, and much more. The involvement of the staff and the Fenton family and organization is greatly appreciated. Everyone is very concerned for and engaged with all that we do for the kids. Thank you so much for all of your continued support!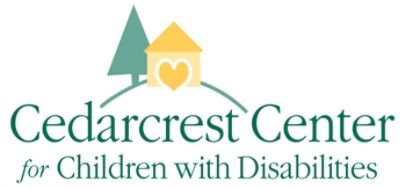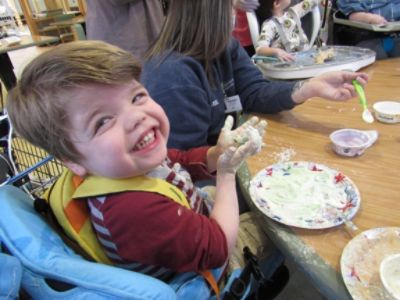 ---
Annual Food Drive to Benefit The Community Kitchen - Peggy H
Our annual food drive was held on Saturday, November 19th. Under the lead of Subaru of Keene and the Monadnock Radio Group, food collection bins were set up at Hannaford, Market Basket and the Monadnock Food Coop. to collect food donations for The Community Kitchen's Food Pantry program. A list of items most needed was provided and generous donors bought food items and/or made monetary donations. By the end of the day, 2.000 pounds of food and $5,445.12 was collected along with a $5,000 match made by Bill Fenton! This a tremendous contribution that will help in stocking our shelves throughout the holiday season and beyond. We are extremely grateful to Subaru of Keene, participating grocery stores and our community, for this amazing donation!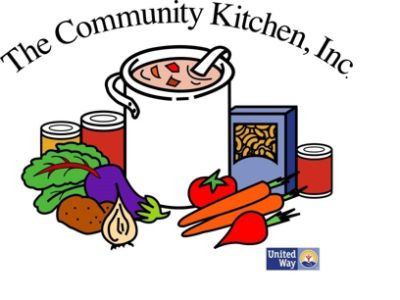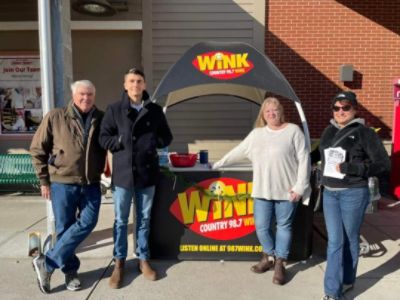 ---
Subaru for the Animals! - Jacques D
Subaru Loves Pets Month was a huge success at the Monadnock Humane Society! So many of our adorable pets got adopted and moved into loving and caring homes, we couldn't be happier with the turnout for this generous event! Just one of the great stories from our adoption is the story of Blake. Blake is a dog that was adopted during Subaru Loves Pets Month, and he was taken home by the wonderful people seen in the photo! However, Blake was at MHS for months and while he did get some visitors, no one made the decision to take him home. That was until a group of friends came to visit him and took him for a walk, they fell in love with his playful attitude and happy face! Blake was finally going to a great home and we at the Monadnock Humane Society want to thank the amazing people who took him under their care and of course Subaru for making the adoption of this great pet possible! Thank You!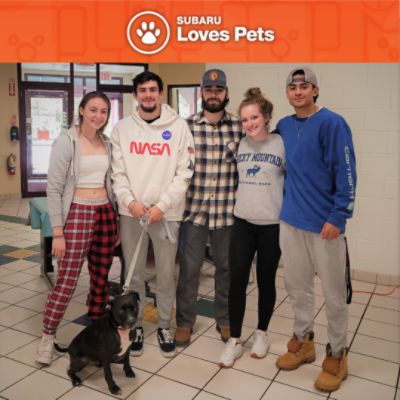 ---
30th Annual Fenton Family Golf Tournament - Peggy H
The Fenton Family Dealership's Annual Golf Tournament to benefit The Community Kitchen was held this year on June 6th. The day brought clear skies, warm temperatures and all the elements for a great day. It was nice to see many familiar faces and welcome new ones. For the first time since 2019, the tournament began with a shotgun start and ended with a delicious buffet dinner provided by The Keene Country Club. It was a day to get out amongst peers and friends, enjoy a beautiful day and a round of golf, all while benefiting the programs at The Community Kitchen. In 2021 alone, The Community Kitchen's Pantry Program provided 252,117 meals to 28,085 individuals on Wednesdays and Thursdays. Through the Hot Meals Program, 28,535 meals were served Monday through Friday and on Sundays. Each year with the help of Subaru of Keene, there is a combined effort to continue to raise the bar on this event—our largest fundraiser of the year. This year, two milestones were achieved; we celebrated the 30th Annual Golf Tournament and raised and unprecedented $58,504.22!! This is over $10,000 more than any other year. This keeps The Community Kitchen running for a month and allows us to provide 23,402 meals through the Pantry and Hot Meals Programs! This would never have been possible without the hard work and continued support of Subaru of Keene and the Fenton Family Dealerships. We are extremely grateful.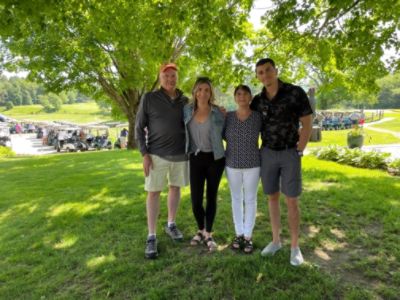 ---