The 2022 Subaru Love Promise Customer and Community Commitment Award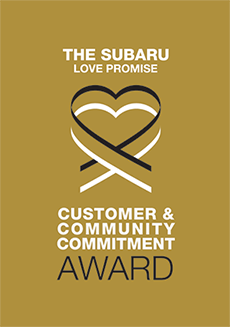 We've been nationally recognized for our dedication to our customers, our community, and the Subaru Love Promise.
We're honored to receive the 2022 Subaru Love Promise Customer and Community Commitment Award. This award nationally recognizes elite Subaru retailers who provide an exceptional customer experience at every interaction with Subaru. These retailers have also demonstrated an outstanding commitment to supporting passions and causes in their local communities in important areas such as the environment, community, health, education, and pets.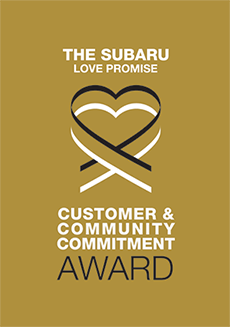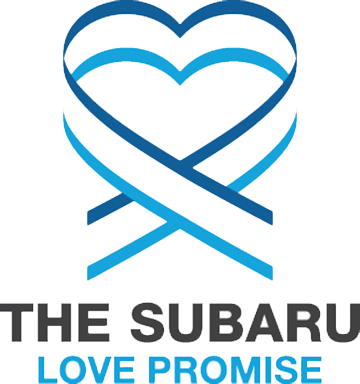 What is the Subaru Love Promise?
Subaru and our retailers believe in making the world a better place and the Subaru Love Promise is our vision of respecting all people. This is our commitment to show love and respect to our customers and to work to make a positive impact in the world.
How is Subaru of Keene dedicated locally to the Love Promise?
Our Love Promise can be seen in various partnerships with local charities and non-profits. We're grateful for the opportunity, not only to be a part of our community, but to serve it as well.
Keene High School Auto Program
Keene Community Kitchen, Hundred Nights
Monadnock Family Services
Love Promise Stories from Subaru of Keene
Subaru and Subaru of Keene believe in making a positive impact on the communities in which we live and work. We uphold that belief through our Love Promise Community Commitment. Every month, we select inspiring stories from customers and partners from around our area who strive to support our collective commitment and feature them here
Thoughtful gift from Fenton Family Dealerships - Katherine R
We all know the pandemic has been hard on everyone -- community members and medical staff alike. But caring actions and thoughtful ideas make all the difference here at Cheshire to ease that. Toward the end of December, we had a call from Fenton Family Dealerships (FFD) asking what they could do for our frontline staff. Instead of suggesting food or coffee, they were thinking outside of the box: what equipment would help lighten the load during a demanding day in our ICU or Emergency Department? Leaders in those departments shared that having another cooling blanket would be really helpful. Cooling blankets are used to manage dangerously high fevers in patients, allowing them to recover properly. The blankets come with specialized equipment to control blood temperature and work to quickly reduce patients' body temperature and then maintain a stable patient temperature. Bill Fenton, President of FFD, said, "Our local hospital has really stepped up to the plate over the past two years to keep our community safe and cared for. We wanted to express our deep appreciation for what Cheshire's staff has gone through and in some way help to make their lives easier when caring for patients." Thank you, Subaru of Keene and Fenton Family Dealerships!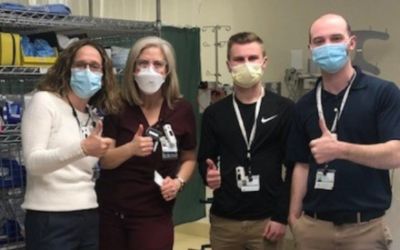 ---
2021 Subaru Loves Pets Adoption Event - Kathy C
2021 Subaru Loves Pets Adoption Event - 106 Pets Found New Families! This past October, Subaru of Keene worked with MHS to create an adoption event that took place throughout the month. Together with a grant from ASPCA, Subaru of America and Subaru of Keene, we were able to adopt out over 106 pets! Not only did the grant funding make it possible to offer each adopter a discount, but it covered marketing expenses for the event and indirect costs of care for these pets. Important also to note is the spirit of collaboration with George, Scott, and everyone at Subaru of Keene. They worked hard to make the event successful – designing and producing banners, sharing social media posts, coming to MHS to promote the event (with fun giveaways!), providing "adoption care" boxes, and just being there for us at every step of the planning and execution of the event. They were wonderful to work with – always responsive, positive and helpful. It was clear to all of us that they are passionate about helping MHS. We're delighted to work together with Subaru of Keene – they *really* do love pets! Pictured is Keller, who found his perfect new family during the Subaru Loves Pets event. He had been at MHS for almost a month before being found by his new mom, who is a dog trainer and is familiar with the Aussie breed. Keller is in great hands and has a wonderful future ahead!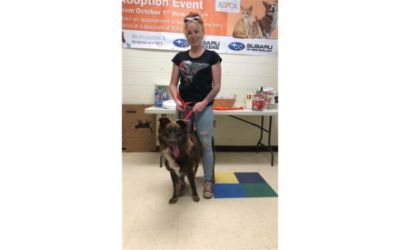 ---
Subaru supports program for babies and toddlers - Pat P
As Rise for baby and family prepared to celebrate 40 years of helping children with developmental delays and disabilities, we wanted to find a way to help both families who might need our help and the community at large understand the services we offer. Rise's Family-Centered Early Supports and Services (FCESS) program offers specialized care for children up to age 3 with diagnosed or potential developmental delays or disabilities. This care, offered at no charge to families, is provided by physical and occupational therapists, speech language pathologists, educators, and child and family counselors. While the concept of supporting infant and toddler development is straightforward, the actual work is individualized and complex. We knew that capturing the stories of the individuals who are the recipients of this work, through video, would be the best way to explain what we do. We approached Subaru of Keene for assistance and they generously agreed to provide financial support for the project. The result is "Rise," an eight-minute film that shares the stories of families who received Rise services, helping prospective families understand how Rise for baby and family can assist them. Created by a local filmmaker, it is both moving and educational. When children have developmental delays or disabilities, the earlier they receive services the better: the connections in a child's brain are most adaptable in the first three years. FCESS programs like Rise's help children achieve developmental milestones and lay the foundation for school and life. We are very grateful for Subaru of Keene's support for this important project!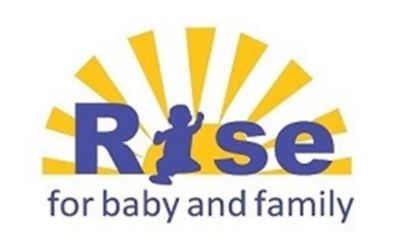 ---
Subaru of Keene Helps MHS Get a New Van! - Carol L
When MHS needed a new van to replace the old one (which was no longer safe to drive), we reached out to our friends at Subaru of Keene for help. Since the MHS van is critical to carrying out our mission (we use it for helping the community with animal cruelty investigations, picking up/delivering pet food to those in need, transporting pets to the shelter from our other shelter partners and in so many other ways) we needed to find that van as soon as possible. Subaru of Keene quickly responded and let us know they would help us. They immediately went to work searching for the right vehicle at wholesale auctions. Bill Fenton, President of Subaru of Keene, found that perfect van in New York and one of their drivers drove it back for us. In addition to helping in this way, Bill offered to purchase and install a divider to bring down the cost to MHS. We are so grateful to Subaru of Keene for their help in identifying and procuring the new MHS Van. Thanks to all of you, there will be many more Happy Tails to tell to the community! Thank you, Bill and Subaru of Keene!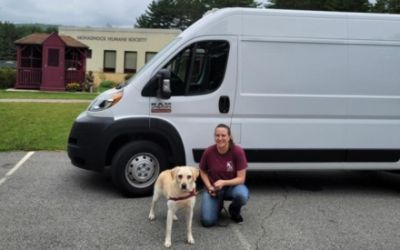 ---
2021 Fenton Family Golf Tournament - Peggy H
The 29th annual Fenton Family Golf Tournament to benefit The Community Kitchen was held on Monday, June 7th. The Golf Committee began planning in the early part of the year, as it was very important to everyone at Subaru of Keene that this year's tournament go on as planned. Golfers joined us from the Keene area as well as Massachusetts, Connecticut, Maine and beyond. Again this year, due to COVID guidelines, we had to forego the shot gun start as well as the dinner after the tournament; but the weather was beautiful and everyone was in good spirits for a day of friendly golf competition; all to benefit The Community Kitchen and those we serve. This year's tournament raised $46,739! This is an amazing amount of money, especially in light of the lingering effects of COVID and allows us to provide $26,708 meals to those in need! Being a donation-funded 501c-3 that receives no State or Federal funding, fundraising is a major part of what we do at The Community Kitchen. The golf tournament is our largest fundraiser of the year and the support received from donors as well as Subaru of Keene, allows us to continue to provide our Hot Meals and Pantry programs to help those in need.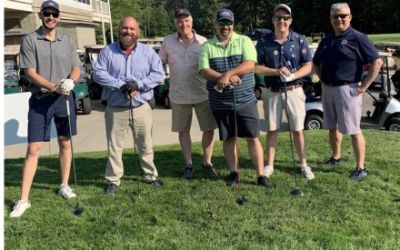 ---
SHARE THE LOVE and a Trauma Informed Community - Kathy W
Thanks to the generous Share the Love donation from Subaru of Keene to Monadnock Family Services (MFS), a new public health initiative is taking shape. As part of the region's Community Health Improvement Plan, MFS and other partners in the Leadership Council for a Healthy Monadnock is working to make the region a place that is addressing the root causes of trauma. Trauma is "an emotional wound or shock that creates substantial lasting damage to the psychological development of a person." We are building a trauma informed community. In collaboration with a broad cross-section of the community, we will raise awareness about the impact of trauma and the paths people can take for their recovery. We will help providers of care and family members to become more competent in their efforts to help victims. Our project is called the "Monadnock Assembly on Trauma and Transformation." The pain and harm people feel from violence, racism, poverty, alienation or a tragic life event can be the traumatic cause of many serious health problems. Our goal is to make sure our Region offers victims a variety of safe, person centered, multi-dimensional service and supports that promote resilience and post traumatic growth. Monadnock Family Services, through the Monadnock Assembly will offer the public educational programs and resources so that we all can build up a community of safety, trustworthiness, empowerment, collaboration, and peer support in a culture rich in diversity, equity and inclusion. Share the Love will get us on our way, thanks to Subaru of Keene.
---
Subaru Loves Pets: Finding the Right Place - Kelly S
Lonnie (formerly Zeke), a six-year old cat came to Monadnock Humane Society with deformed front legs. Although he was shy, fearful and required a home that didn't have stairs that would impede him from his food and litterbox, that home was found during the Subaru/ASPCA loves event! On 10/7/2020 Zeke was adopted by a loving family. Late in October the family shared the following: "I just wanted to send you all a note to say that sweet Lonnie (who was Zeke in your care) is settling in! With some cat pheromones and his own space, he has now come out from beneath the bed and explored just about every space in the house. He is playful when the house is quiet, and reserved when my 2 young boys are running around. His head butts are impressively strong, and his deformities don't deter him from walking or darting to wherever he wants to go! He also gives kisses to my husband. It's adorable. He has recently allowed my 4 year old and 16 month old to approach and pet him without searching for safety. They have learned to be very sweet and gentle with him! He loves his catnip banana, laser, and cat tower. He also relaxes with his legs splayed upside down, which we think is hilarious, and seems to really enjoy sitting like a human on the stairs. Thank you for entrusting him to us! He is a doll." MHS would like to thank the team at Subaru of Keene and our adopters who made this event a great success! Thanks to you over 75 animals were adopted!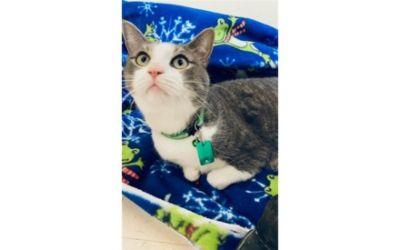 ---
Wrapped in Love - Nicole W
On November 5, 2020, as part of the Subaru Loves to Help Initiative and in recognition of National Homeless Youth Awareness month, Subaru of Keene donated 80 insulating fleece blankets to Hundred Nights Shelter in Keene. This generous donation will keep shelter guests from the Monadnock Region warm as the weather grows colder, as part of a larger safety net for individuals and families who have nowhere else to turn. This donation comes at a critical time, as the ongoing public health and financial crisis have threatened the wellbeing of many in our community. More people than ever are now at-risk for losing their apartments or homes, which makes this recent gift especially important. With Subaru's ongoing support, Hundred Nights is able to ensure resources remain available to protect those experiencing homelessness during this global crisis and work with people of all ages to get back into safe, permanent housing. Thank you, Subaru!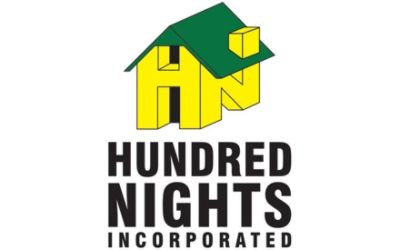 ---
Subaru of Keene Raises $1,820 for Cancer Patients - Keely F
Subaru of Keene has a close relationship with many local organizations in the greater Monadnock area, including the Norris Cotton Cancer Center located in Cheshire Medical Center in Keene, NH. In the past, Subaru of Keene has participated in the Subaru Loves to Care program to deliver blankets and other care items to the patients at NCCC. This year, the need of the beneficiaries of this program increased in a more dire way, especially financially which is to say keeping fuel in their gas tanks and food on the table. So, to help, every time Subaru of Keene leased or sold a vehicle, new or used, in the month of September 2020, they donated a $20 gas or grocery card to the Norris Cotton Cancer Center to be distributed to the people who are in need of these resources during this unprecedented time. Subaru of Keene ended up raising $1,820 in gas station and grocery store gift cards, which will help people facing the compounded crisis of a cancer diagnosis/treatments AND the fallout of COVID-19 make it to the hospital for appointments, visits, and to keep eating healthy food! Subaru of Keene was honored to have been able to do something for the people who are among the most vulnerable in their community during the time when they need it most, and looks forward to working with the Norris Cotton Cancer Center more in the future!
---
How to host a successful golf tournament in 2020! - Phoebe B
In 2020 we should have been celebrating our 28th (yes your read that right - 28th) golf tournament hosted by Subaru of Keene, part of the Fenton Family of Dealerships. As we all know now 2020 dawned like pretty much every other year and quickly turned into a year like no other. We had already started to plan the tournament but put it on hold at the end of February so that we could decide what to do. We decided to postpone until September, giving us time to figure out how to hold a tournament given the safety parameters and guidelines put in place. Our golf committee worked hard all spring and summer and sponsorships were very encouraging and golfers were calling to ask when they could sign up for their tee times! The day of the tournament dawned with blue skies and sunshine, people arrived in plenty of time to tee off, buy mulligans and raffle tickets and wore masks as if it was the norm (as it is becoming). We were so pleased that the whole day went off without a hitch. Having a relationship with Subaru of Keene has meant a lot to us and the $42,279 we raised will help keep our small donation funded food pantry and soup kitchen running for almost a month!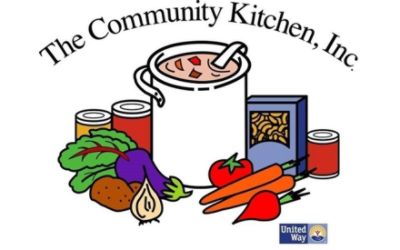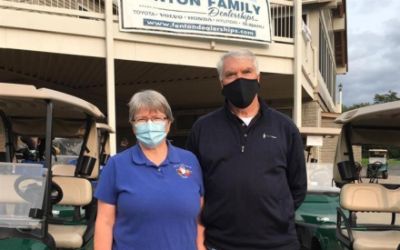 ---