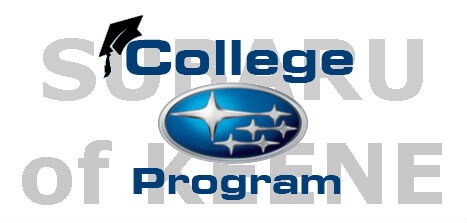 Build Your Credit with the Subaru College Graduate Program from Subaru of Keene

Getting ready to graduate college is one of the most exciting times of your life. Whether you are attending Keene State College, right down the road from us, or if you are at a college that is close by, in Brattleboro, VT Peterborough, NH, Ringe, NH, or even Winchendon, MA, we believe you deserve a reward for all of your hard work, and your dedication to education.
That is where the Subaru College Graduate Program comes in. Some vehicle brands offer recent college graduates a $250 or $500 discount off the purchase of a new car, but it doesn't do any good if you can't get financing. We know that having a vehicle is vital in today's modern business landscape. We want to help you get a reliable, efficient, safe, affordable vehicle for your college graduation.
Why is this program a good option to pursue? One of the main reasons we love offering this program is because it offers you the ability to build credit in your name! While other programs offer a discount of a few hundred dollars on a new vehicle, our program aims to build a long, fruitful relationship with you, whether you are buying a new vehicle or need help with financing or servicing.
Below, you will find a plethora of information about the Subaru college graduate program, along with some helpful details pertaining to the parameters of the program, and some stipulations involved.
We know that this is a lot of information to digest, and we know that getting a new car can seem like a daunting undertaking. We are here to help, though! If you are about to graduate from college, visit us at Subaru of Keene in Keene, NH, and we will see how we can help reward you! Our goal is, and always will be, to help our customers find high quality driving options, and maintain their current Subaru vehicles. We hope you will become part of our extended family here in Keene, NH. After all, Subaru owners love their cars and, chances are, your incredibly fuel efficient, safe Subaru will last longer than it will take you to pay off your college loans!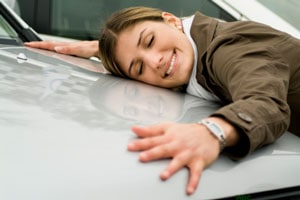 Qualifying Models
Eligibility
Applicant who will be

graduating within 6 months or who has graduated up to 36 months from the date of application

with an associate, bachelors, or masters degree

from an accredited 2- or 4-year college, graduate school (including Doctorate) or nursing school;


Applicant must provide proof of graduation - either a diploma copy or current transcript for the student who will be graduating within the next 6 months.
Customer Credit Qualifications
Individual applications only.


Payment-to-income cannot exceed 15% of gross monthly income.



No derogatory credit history, past or present

. No bankruptcies, foreclosures, or repossessions on any credit bureau report pulled by JPMorgan Chase.
Employment/Income
Applicant must have

proof of employment and income

. If employment has not yet started, a letter from the future employer that shows a start date within 90 days of current date and salary is required, along with verbal verification from current or future employer.
Program Parameters
Maximum Amount Financed is

$25,000
Financing Stipulations
Standard finance rates apply. May be used with applicable Subaru Low Rate programs.


Applicants with no FICO score will qualify under a Tier 4 rate parameter on approved credit.


Total amount financed cannot exceed 125% of vehicle invoice.

* Certain restrictions apply. Contact Subaru of Keene for details.

What can we do for you today?
Hours
Monday

8:00AM - 7:00PM

Tuesday

8:00AM - 7:00PM

Wednesday

8:00AM - 7:00PM

Thursday

8:00AM - 7:00PM

Friday

8:00AM - 7:00PM

Saturday

8:00AM - 5:00PM

Sunday

Closed
Make an Inquiry
* Indicates a required field