2018 Subaru Forester for Sale in Keene, NH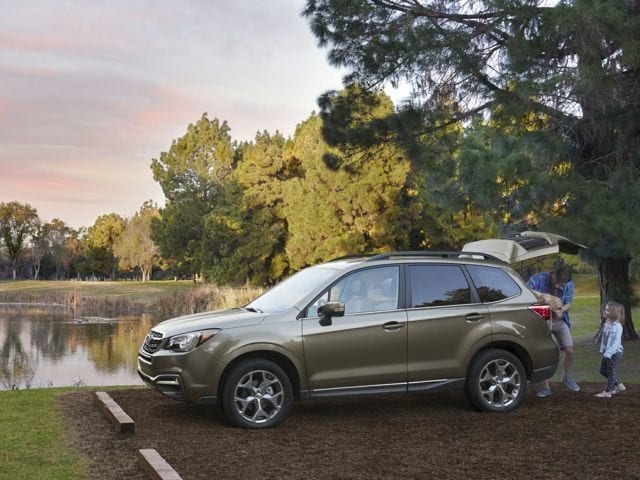 For those Keene, NH families out there who can't seem to shake adventure, the always-ready 2018 Subaru Forester offers cargo space, passenger space, plenty of baked-in capability, and the kind of safety features that will make dad sigh with relief.
If you're looking for a reliable and handsome family SUV here in the tri-state area, don't bother crisscrossing state lines just to compare the 2018 Forester to the competition-drivers from Brattleboro, VT or Winchendon, MA can take advantage of our legwork and knock out their bulk of research right here online. We're going to cover some of the highlights from the 2018 Subaru Forester, touching on its most noteworthy features-from performance to safety to comfort to convenience-and after that, we'll get busy comparing the 2018 Subaru Forester to the 2018 Honda CR-V and the 2018 Toyota RAV4.