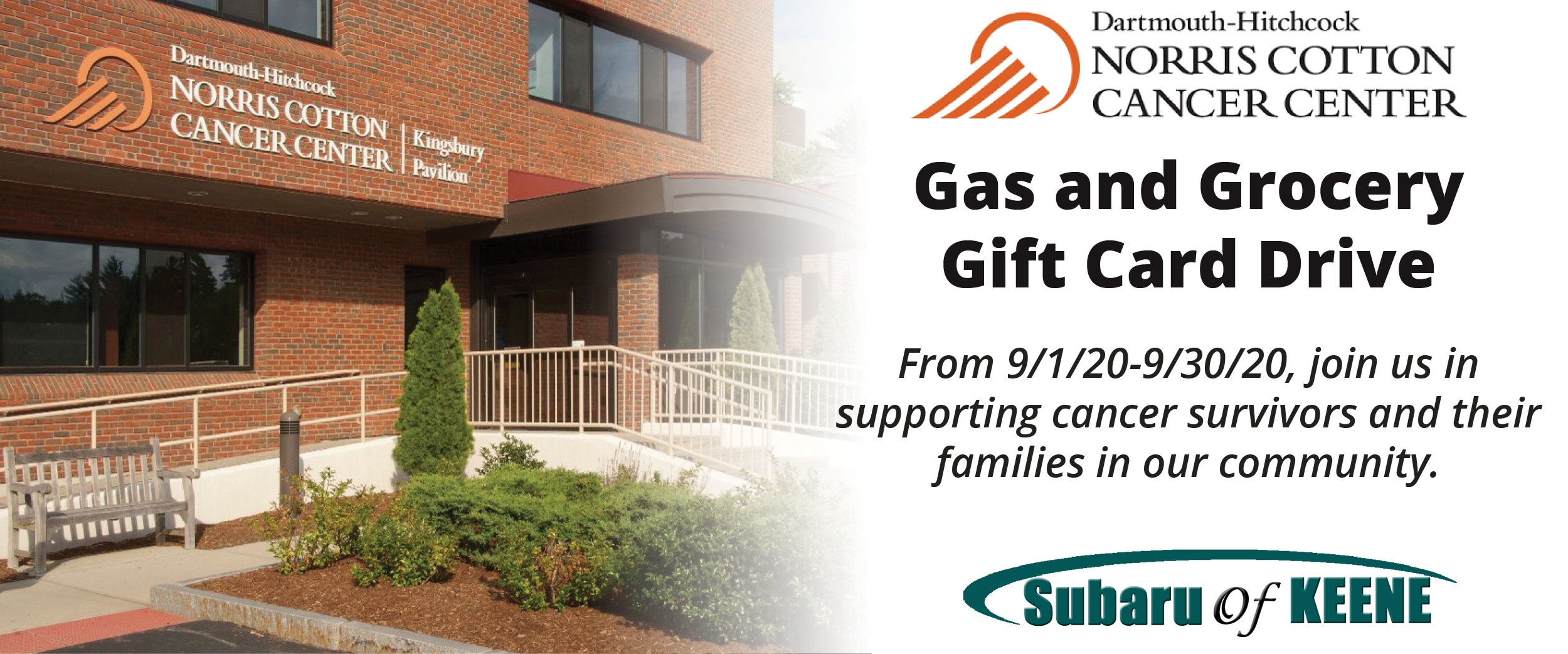 People in our community are facing a compounded crisis.
During the pandemic, cancer patients and their families have had to warrior through not only a horrific diagnosis and difficult treatment process but also managing the economic fallout of COVID-19, leaving them struggling and perhaps unable to afford the fuel and food they need to make appointments (or to visit their loved one in the hospital) and provide for their families.
How do we plan to help?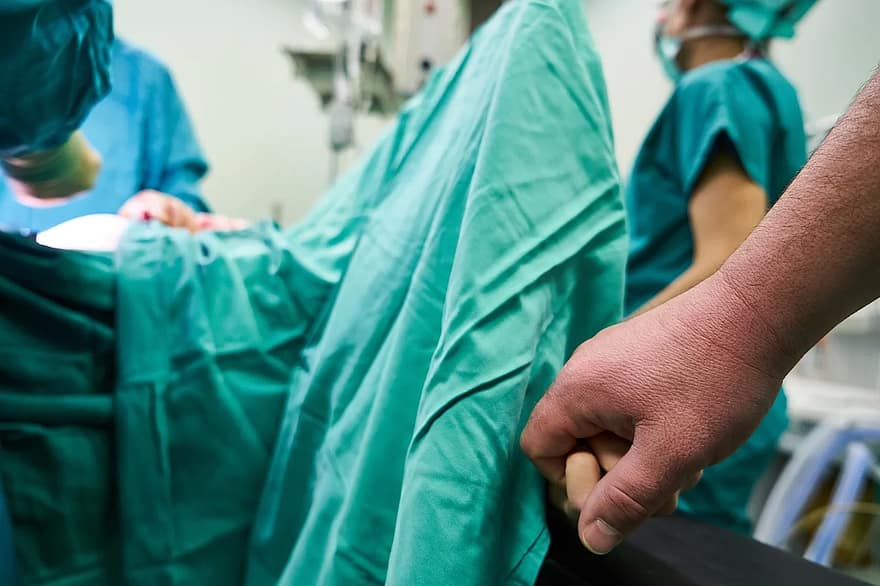 We will contribute to the needs of the patients and families affected by cancer during this time with a "Gas and Grocery Drive" with a 100% match up to a predetermined amount.
Every time Subaru of Keene leases or sells a vehicle, new or used, in the month of September 2020 (9/1/2020-9/30/2020), they will donate a $20 gas or grocery card to the Norris Cotton Cancer Center to be distributed to the  people who are in need of these resources during this unprecedented time. This way, we can provide much needed relief where these families need it most.
We will also have a box for our customers and community partners to leave donations of their own with a focus on gas and grocery store gift cards. 
Here's the details:
What you can do: Do what you're already planning on doing, most likely, which is buy your new or pre-owned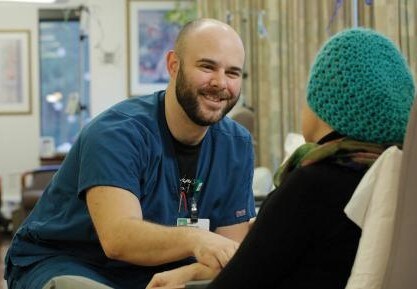 vehicle from Subaru of Keene. If that's not in the plans for September, purchase a gift card from any local grocery store or gas station in your travels to donate to our collection box in the Subaru showroom!
When: September 1st, 2020 through September 30th, 2020
Where: Subaru of Keene, 11 Production ave in Keene, NH 03431
What stores do we want gift cards from?: Any local gas station or grocery store, places where you already go regularly!
We look forward to helping uplift members of our community that are facing the fight of their life while experiencing the COVID-19 crisis and we thank you for your support! 
If you have any questions, please feel free to reach out below!
Make an Inquiry
Hours
Monday

8:00AM - 7:00PM

Tuesday

8:00AM - 7:00PM

Wednesday

8:00AM - 7:00PM

Thursday

8:00AM - 7:00PM

Friday

8:00AM - 7:00PM

Saturday

8:00AM - 5:00PM

Sunday

Closed