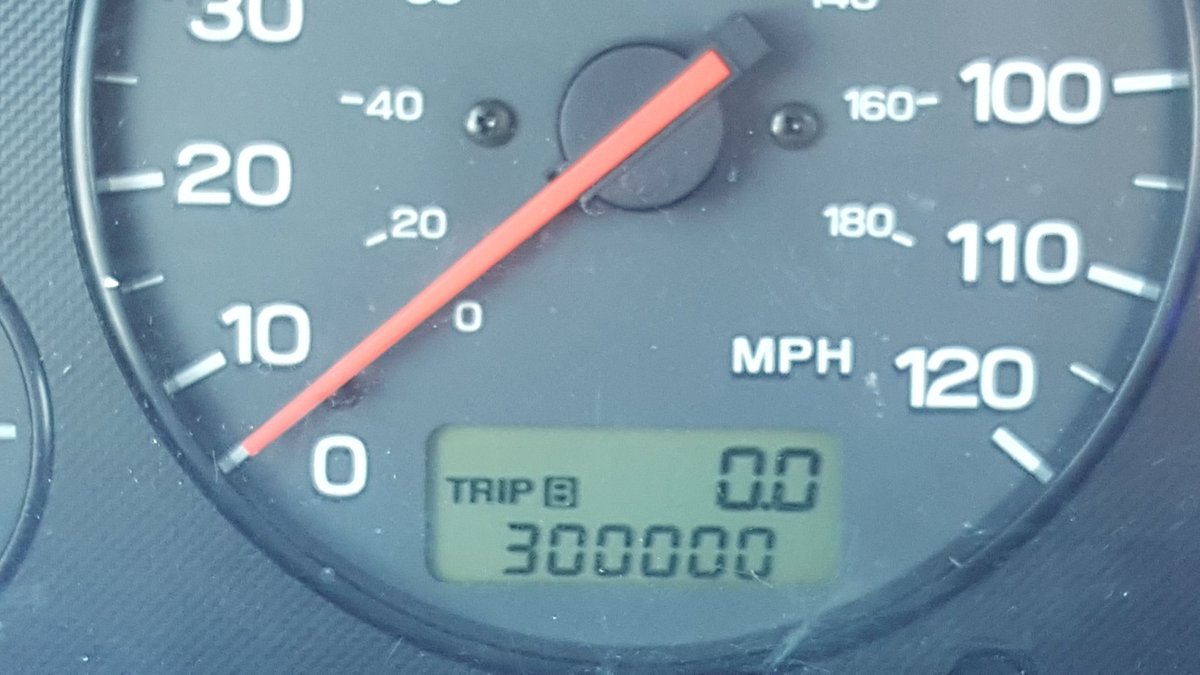 100,000 Miles - No sweat
200,000 Miles - Takes some work
300,000 Miles - That's L-O-V-E
Subaru of Keene's High Mileage Club
We are pleased to recognize our latest member of our 300,000+ mile club.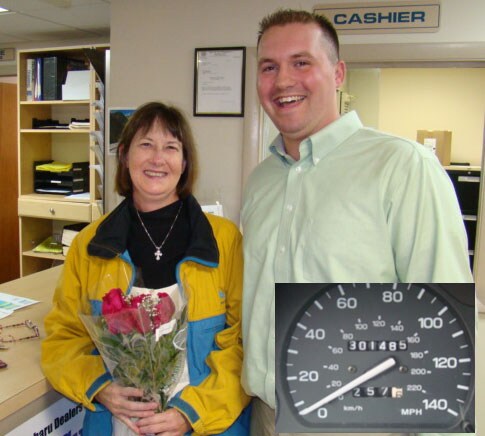 Justin Tyler, Service Manger, congratulates Cindy Engelhardt on 
r
eaching 301,485 miles  in her 1996 Subaru Outback. 
| | |
| --- | --- |
| "I love Subarus," said Cindy. "I would recommend them to anyone." Cindy has no plans to to trade her car in anytime soon! | |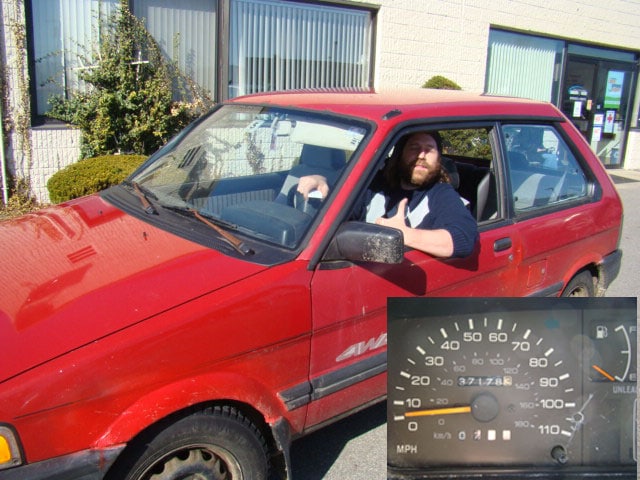 On a recent visit to Subaru of Keene, this Subaru Justy from Vermont with 337,178 miles is on it's

4th trip around the odometer

and going strong!
95% OF SUBARUS SOLD IN THE LAST TEN YEAR ARE STILL ON THE ROAD TODAY.

If you have reached or are about to reach 300,000 miles in your Subaru, please contact us so that we can recognize your outstanding accomplishment. Way to go!

Make an Inquiry
"200,000 mile Subarus are a common sight at Subaru of Keene", says Justin Tyler, Service Manager. "With our
maintenance schedule
, you can avoid costly repairs and greatly prolong the life of your car.
 A FRIENDLY TIP FOR PROLONGING THE LIFE OF YOUR SUBARU:
# 2 Drive with Care
Do not race your Subaru's engine during start-up. This can add years of wear to your engine, especially if it's cold outside.
Accelerate slowly when you begin to drive. The most wear to an engine and drive train occurs in the first ten to twenty minutes of operation.
Warming the engine while letting it idle in the driveway is not a good idea. The engine doesn't operate at it's peak temperature, resulting in incomplete fuel combustion, soot deposits on cylinder walls, oil contamination, and ultimately damaged components.
When turning the steering wheel, don't hold it in an extreme right or left position for more than a few seconds. Doing so can damage the power-steering pump.
Put less strain on your engine and automatic transmission by shifting to neutral at red lights. Otherwise, the engine is still working to push the car even while it's stopped.